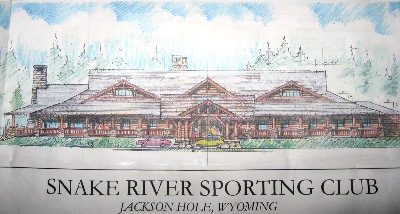 Altitude Engineering was responsibe for the design and analysis of the log and timber structure of the building pictured to the left. The building has a main floor area of approximately 10,500 sq. ft. and an upper level floor area of 3,200 sq. ft. The Porte Cochere entry area was composed of several heavy log trusses requiring us to develop specialized connections. The project presented many challenges interfacing the log and timber structure with the steel and concrete framing systems.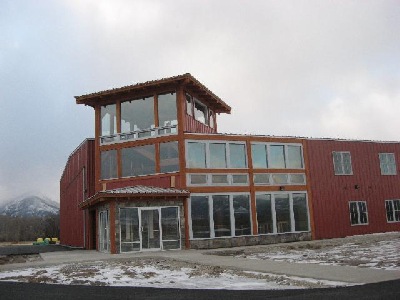 This structure was our first project. Located at the Hamilton Montana airport, the building serves the needs of a new aviation business as well as incorporating a hanger large enough to house small jet aircraft. The structure is a combination of a steel framed hanger, a two story standard wood framed office building, and a three tier timber framed observation tower. The timber framing utilizes mortise and tenon joinery for the various timber connections.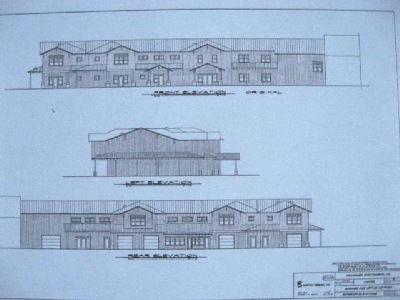 Pictured here to the left is an Commercial office and Industrial shop facility for a local excavation company. The construction documents are complete and the structure will be built here in the Bitterroot Valley. The building is approximately 18,000 sq. ft. with a primary framing system of steel and glu-lam beams. The upper floor system utilizes premanufactured parallel chord open web floor joists. These joists are economical and allow the HVAC ductwork to be within the floor system as well as sustaining the heaver loading of parts storage.